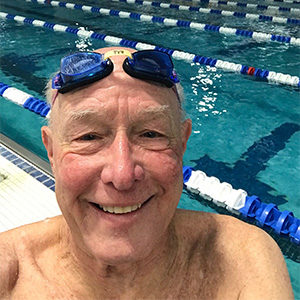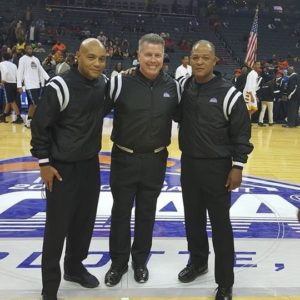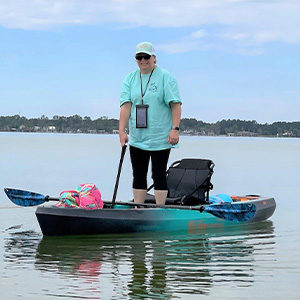 Bruce Harvey,
Orthopaedic and Physical Therapy Patient

Rick Pate,
Orthopaedic and Physical Therapy Patient

Donna Lane, Comprehensive Spine Center Patient
"I had major rotator cuff surgery in April 2021, so I recently celebrated one year of recovery. I remember, just before the surgery, the surgical staff wildly waving a rubber arm in front of me. Then they told me it was my own anesthetized arm! Humor is always the best medicine!
"Dr. Andersen is amazing, to say the least. I had a really active lifestyle playing baseball, golf, skiing and officiating college basketball. I thought all of that was over when I experienced bone on bone in my left knee. Dr. Andersen said he could do a knee replacement and told me I would be able to get back on the basketball court to continue officiating.
"Dr. Nicole Bullock's approach, knowledge and passion for treating her patients, and desire to truly help gave me my life back! I enjoyed her positive outlook and confirmation that the pain was not all in my head. I had been seen by numerous physicians for my cervical and lumbar areas, and they never seemed to believe me, as the pain moved.
Dr. Armour was very professional in all consultations, both before and after the surgery. I appreciated his matter-of-factness. He had lots of work to do on my shoulder, but I couldn't be happier with the results. My injury was not sports-related, but when he learned of my love of swimming, Dr. Armour suggested that with adherence to my PT, he expected me back in the water in three months! His final comment to me was that my levels of fitness and drive had allowed me to recover like someone 20 years younger, which provided me with continued motivation.
Karleen was my principal physical therapist. Her guidance and instruction were excellent. She rewarded that high level of motivation with an appropriately aggressive exercise progression but didn't hesitate to slow me down when I wanted to go faster or do more than I should. I think we had a very good rapport, which was critical to the success of my PT.
On the 90th day after surgery, I was back in the pool. Within a couple of weeks, I was swimming my daily two miles, albeit a little slower at first. I've long since resumed my full mix of sports activities, including biking and golf. Looking back on the entire experience, I'm so grateful for Cary Ortho's surgical and PT professionals and their skills, as I've enjoyed a near-complete recovery! The experience was also a powerful reminder that one's general state of health and fitness, and level of dedication to the physical therapy component of any surgical recovery, are usually great predictors of long-term outcomes. Thanks so much, Cary Ortho!"
I was very skeptical, especially after hearing old stories about knee replacements. Boy, was I wrong. I'm not going to say there weren't tough times after surgery and during therapy, but it was so worth it. Marc and Craig from Cary Ortho Physical Therapy were incredible! They knew I wanted to get back on the basketball court to resume officiating, so they were very aggressive with my treatment.
In the end, I was able to continue officiating seven months after surgery and played baseball the following summer. Dr. Andersen and his staff enabled me to officiate college hoops for an additional 10 years until I retired on my own instead of retiring earlier due to a knee issue. Many thanks to Dr. Bill Andersen, Marc Capannola and the Cary Ortho staff."
For several years, I had dealt with this pain, which often brought me to tears. My fear was that I'd be crippled one of these days. Dr. Bullock told me I didn't have to be; she listened to me! She was great at dealing with the insurance dictations and standing up for me and my care. I've had medications, different therapies and many, many injections, but I've had better results with getting nerve ablations. I didn't want to just take medication for the rest of my life; I wanted to be "physically functional" again!
I'm so happy to be able to move again. I've never in my life thought I would be able to be so active with getting on a kayak, hiking/walking and doing other outdoor activities with my family. I'm now even able to crawl around on the floor with my first grandchild! I am overjoyed that I can MOVE again.
I am very pleased with Dr. Bullock, her care team and the staff. I'm happy to have found a place like Cary Ortho where they are so caring, knowledgeable, attentive and impassioned about what they do. I pray I never have to go anywhere else again. I have referred others here, and my husband is starting his regimen of self-care with his ailments after seeing the care I received."

Eleanor Hunt,
Orthopaedic Patient
"At 74 years old I have been a happy patient of Cary Orthopaedics for 15 years. About five years ago, I had an appointment with Dr. Mark Curzan. He greeted me with a smile, a hello and a handshake. Because of his friendly nature, I thought to myself that this guy just might be my go-to ortho doctor for the future.
During that visit, he reviewed my x-ray, explained what we were looking at and reflected on whether it was a good thing or bad. Next, he reviewed the treatment options with clear information and supported my choice.
During the next five years, I continued to have the same positive experiences.
Six weeks ago, I began having pain behind my left knee. I assumed a muscle or tendon was pulled. I took Ibuprofen and waited for it to improve. Two weeks later it was worse, and I was concerned it might be a deep vein thrombosis. My primary care physician ordered a venous Doppler, which fortunately was negative for a thrombosis. A few days later, as I was making my way through the grocery store, shooting pains began in that knee, and I had to make my way out mostly hopping on my right leg. I knew then it was time to see Dr. Curzan.
At that appointment, we decided an MRI would be best, and I returned a week later to learn the results. Not only did Dr. Curzan read the entire radiologist's findings while explaining what they meant, he next pulled up the MRI on the computer screen and went through it himself, again with explanations, comments and treatment options. My knee is now much better because of treatment.
He is competent, he is thorough and he includes you in treatment decisions. His friendly attitude is the icing on the cake."