Delivering excellence in orthopaedic care since 1982
Our board-certified orthopaedic doctors and orthopaedic care teams are proud to offer a convenient location for orthopaedic, spine and physical therapy services in Holly Springs and the surrounding area.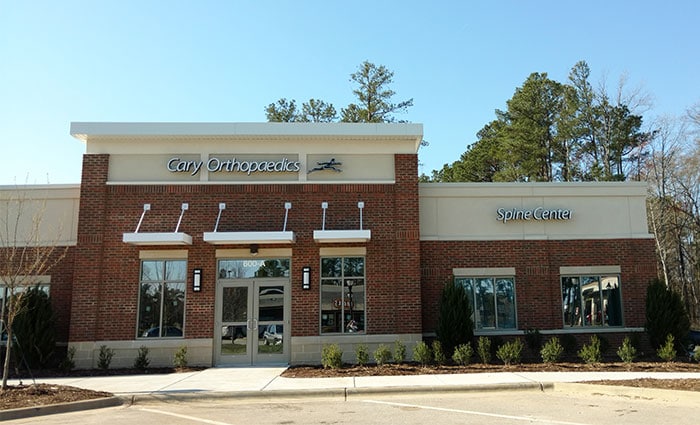 Holly Springs Office
Orthopaedics | Spine Center | Physical Therapy | Urgent Care*
600-A Village Walk Drive
Holly Springs, NC 27540
Phone: 919.346.8651
Fax: 919.557.6084
Office Hours: Monday – Friday, 8 am to 5 pm
* Urgent Care walk-in patients are seen at this location from 8 am to 4 pm. No appointment necessary.