Leading Orthopaedists in the Raleigh-Cary Region
Since 1982, Cary Orthopaedics has delivered excellence in orthopaedic care to address bone and joint pain or dysfunction caused by trauma, sports injuries and degenerative conditions. Our board-certified orthopaedic doctors and orthopaedic care teams strive to bring good health and mobility to our patients.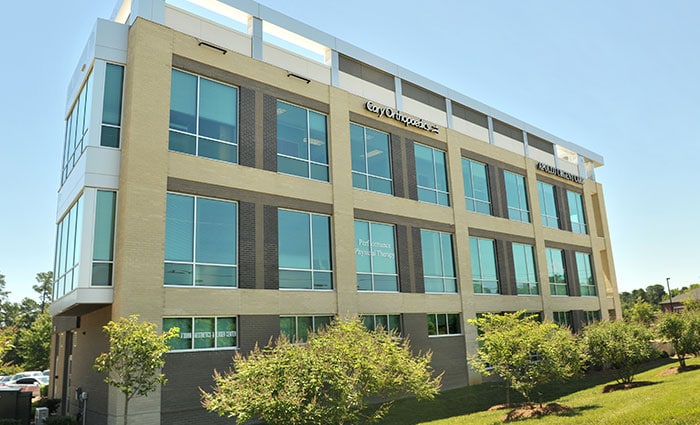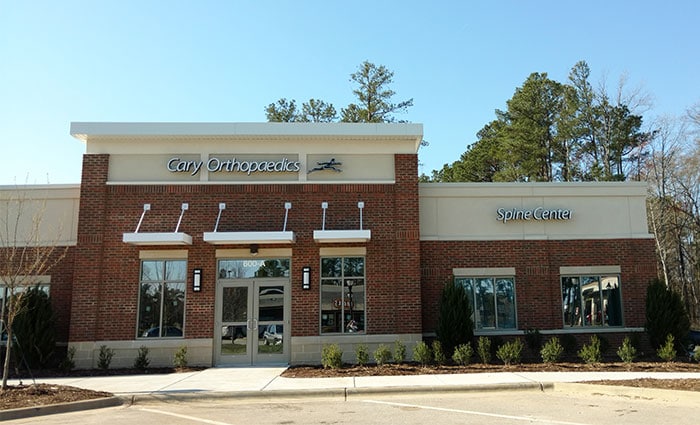 Holly Springs Office
Orthopaedics | Spine Center | Physical Therapy
600-A Village Walk Drive
Holly Springs, NC 27540
Phone: 919.346.8651
Fax: 919.557.6084
Office Hours: Monday – Friday, 8 am – 5 pm
Online Scheduling
Use this e-form if you prefer to schedule your appointment online.
CLICK HERE
Orthopaedic Physicians
Cary Orthopaedics is comprised of fellowship-trained, board-certified orthopaedic doctors who provide state-of-the-art orthopaedic surgery and treatment of musculoskeletal injuries for patients throughout the Triangle.
View Our Doctors